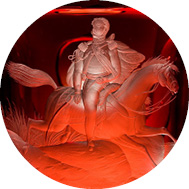 10 April – 3 July 2018

The curator of this exhibition: Elżbieta Gajewska-Prorok
This exhibition will showcase over a dozen engraved and cut glass cups and rummers commemorating Polish battles for independence, some of them bearing images of Tadeusz Kościuszko, Prince Józef Poniatowski and Napoleon Bonaparte.
The selected artefacts were made in Polish and Czech glassworks and decorated by the most eminent masters.
The exhibition will commemorate the 100th anniversary of Poland regainingits independence.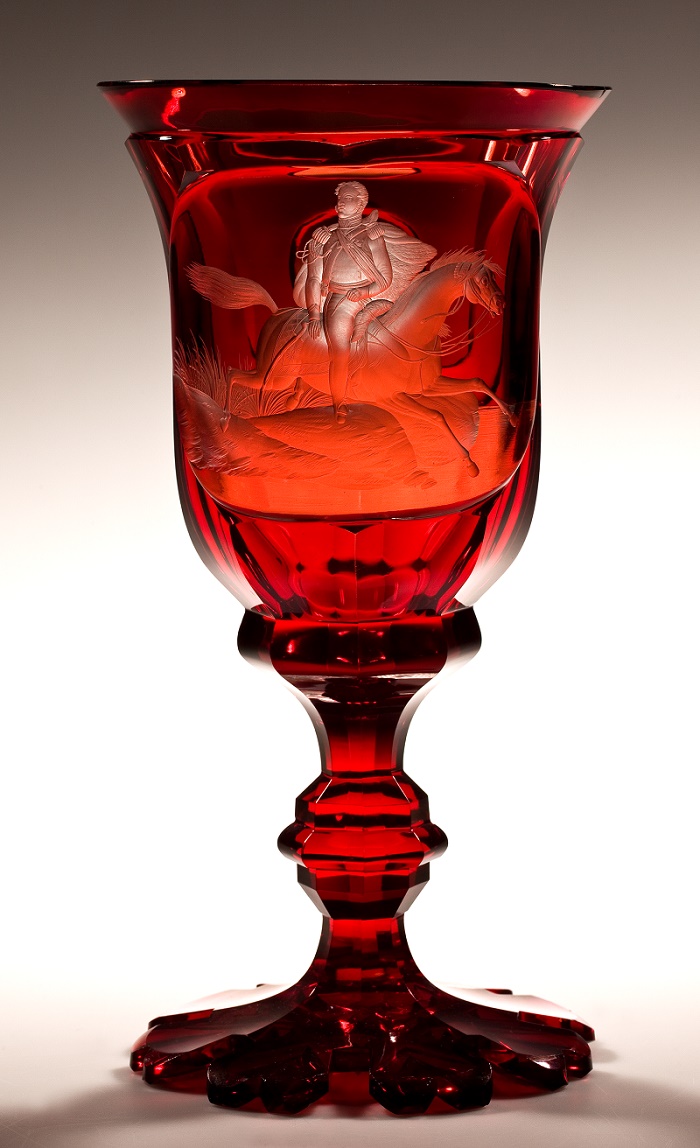 Puchar ze sceną śmierci księcia Józefa Poniatowskiego, Czechy, ok. 1845
szkło: Gräfflich Harrahsche Glasfabrik Neuwelt (Nový Svět)
dekoracja: Emanuel Hoffmann w Karlsbadzie (Karlowe Wary)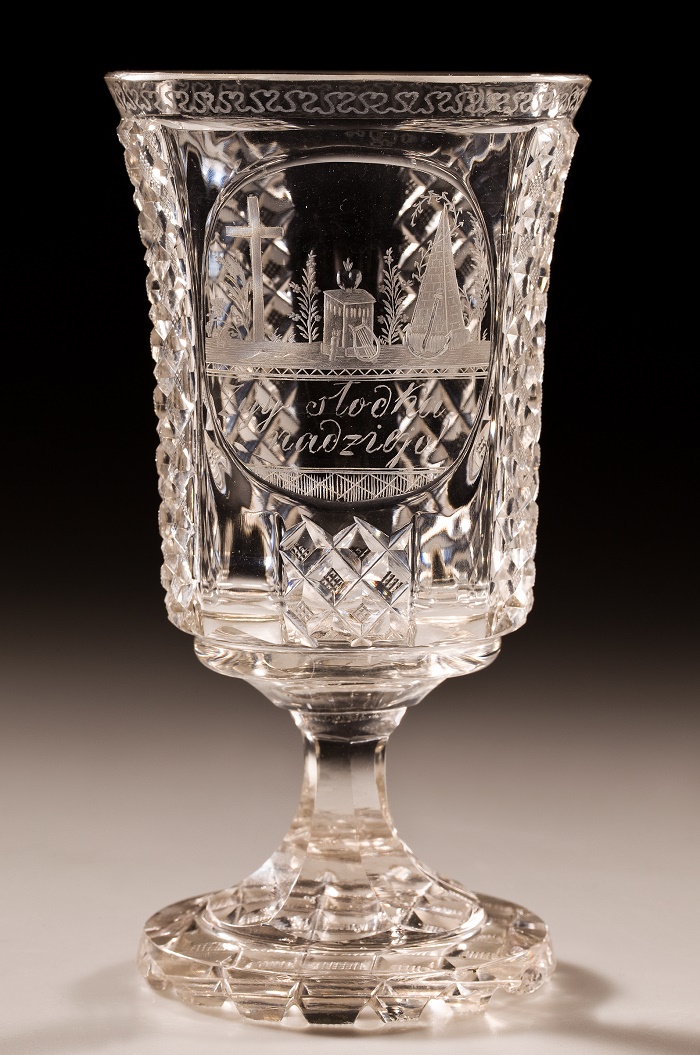 Pucharek z napisem "Żyj słodka nadziejo!", Polska, huta "Zajączek" w Jasieniu, ok. 1831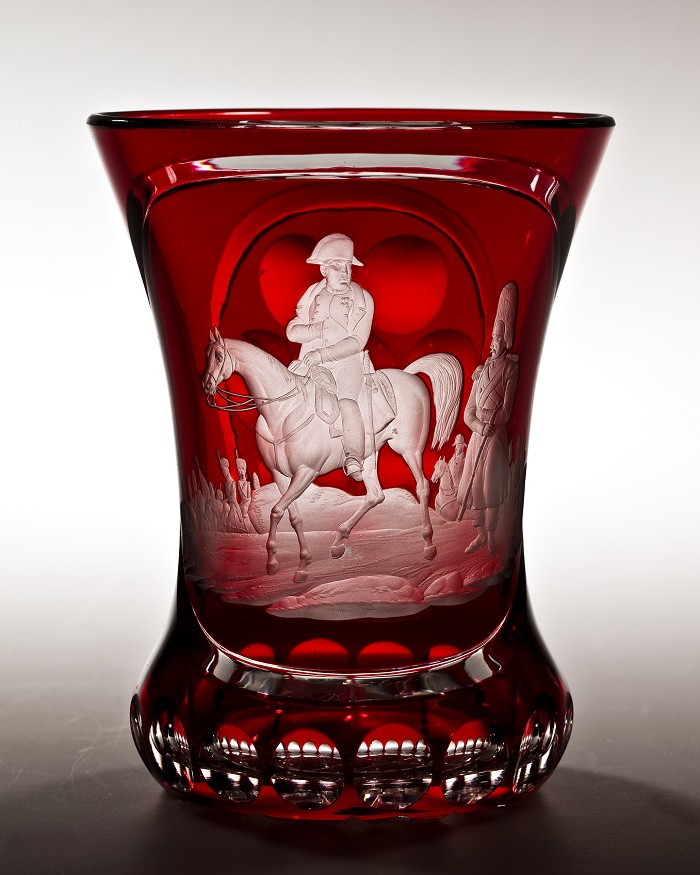 Szklanica z konnym portretem Napoleona, Czechy, ok. 1845
szkło: Gräfflich Harrahsche Glasfabrik Neuwelt (Nový Svět)
dekoracja rytowana: Emanuel Hoffman w Karlsbadzie (Karlowe Wary)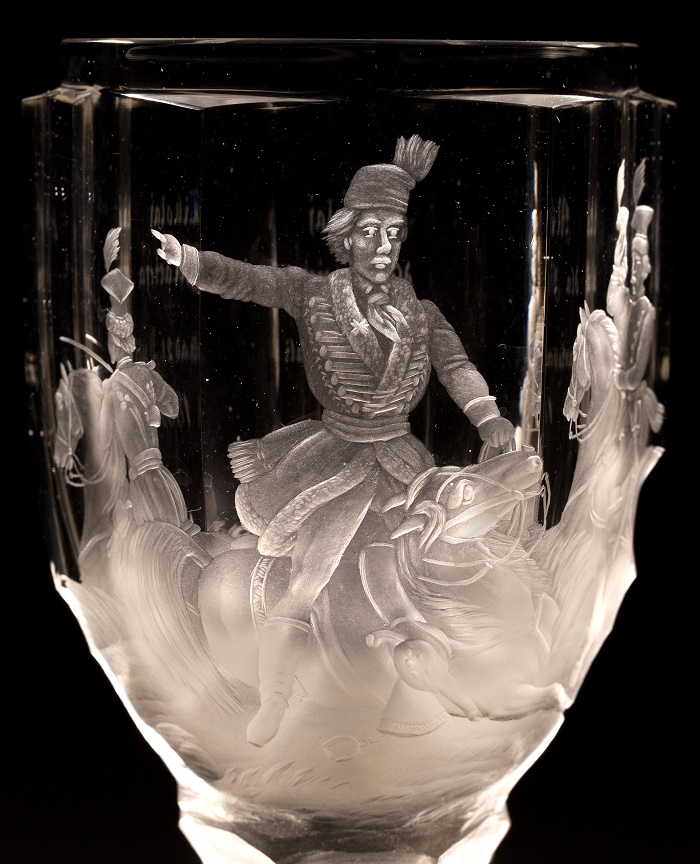 Puchar pamiątkowy, Czechy, ok. 1863
szkło: Gräfflich Harrahsche Glasfabrik Neuwelt (Nový Svět)
dekoracja: Johann F. Hoffmann w Karlsbadzie (Karlowe Wary)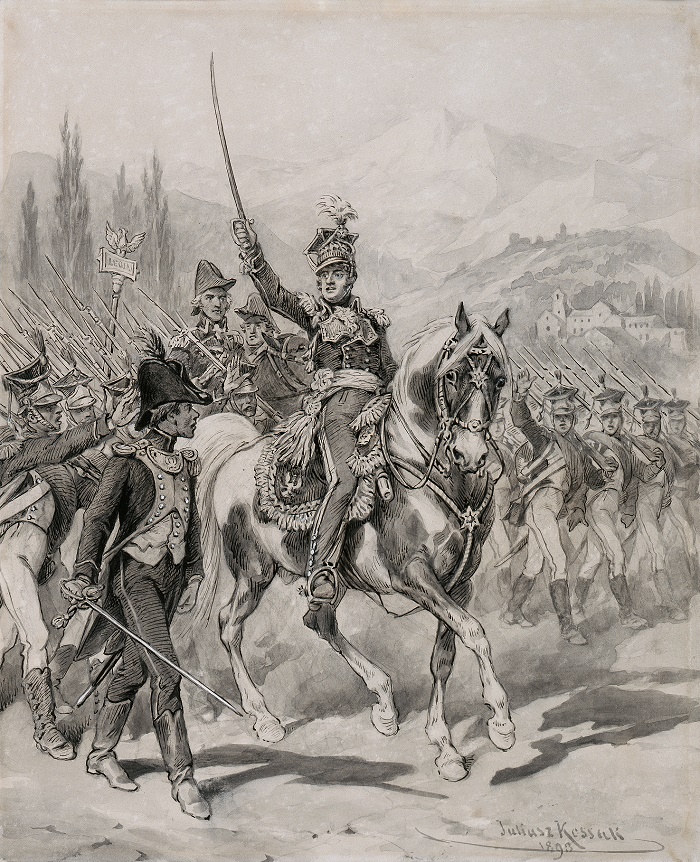 Generał Henryk Dąbrowski, cykl: Pieśń Legionów
Juliusz Kossak, rysunek piórkiem, 1893