---
19 May – 2 September 2018
For five years (2009–2014) the Ethnographic Museum in Kraków examined the contemporary face of the wedding ritual. The result of the research is the exhibition "Wesela 21" (Weddings 21).
Agnieszka Szepetiuk-Barańska from the Ethnographic Museum in Wrocław, the curator of the Wrocław edition of the exhibition, also participated in the research.
The exhibition opened at the Night of Museums presents the rules of the wedding and wedding transformation into a wife and husband.
From taking a few decisions, through the maze of preparations, the moment of the wedding, the day and night of the wedding, until the events slowly fade in the memory.
The narration of the exhibition consists of the reports of participants and witnesses of events, film, sound and photographic materials, material evidence from the place of the event – items obtained from couples participating in the research.
While watching the exhibition, you can also view and overhear the work of anthropologists.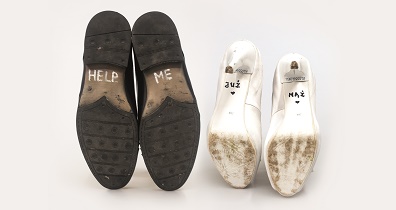 foto Marcin Wąsik (MEK)