23 August 2016 – 22 January 2017
Summer Rental. The Marx Collection in Wrocław /
Summer Rental. Die Sammlung Marx zu Gast in Wrocław
Curators: Eugen Blume, Matilda Felix, Barbara Banaś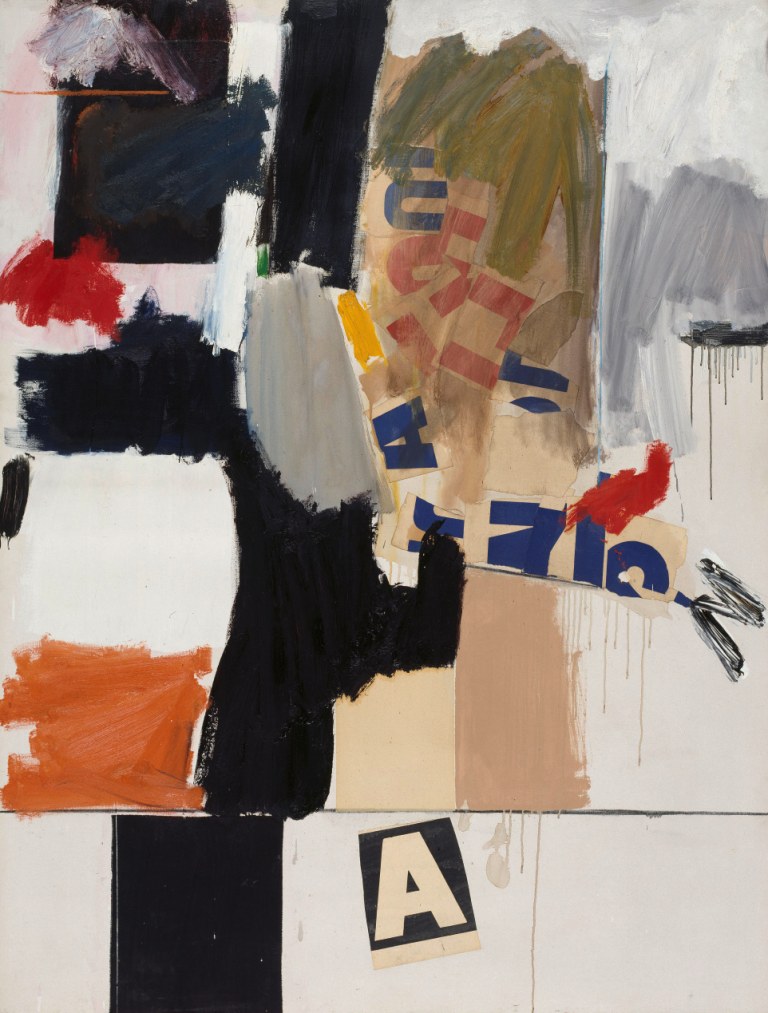 Robert Rauschenberg, Summer Rental + 3, 1960
Photo: Jochen Littkemann,
© bpk/Nationalgalerie im Hamburger Bahnhof, SMB, Sammlung Marx,
Robert Rauschenberg Foundation / VG Bildkunst, Bonn 2016
The Summer Rental. The Marx Collection in Wrocław exhibition is co-organized by the National Gallery Hamburger Bahnhof in Berlin, Staatliche Museen in Berlin, and the National Museum in Wrocław. It will be shown as part of the European Capital of Culture Wrocław 2016 program.
Works by Warhol, Rauschenberg, Beuys, Kiefer, and other outstanding contemporary artists will be on show at the Four Domes Pavilion in Wrocław beginning 23 August. This is one of the most important exhibitions organized under The European Capital of Culture Wrocław 2016 program.
The Hamburger Bahnhof in Berlin is one of the world's leaning and most inspirational museums of contemporary art. For twenty years now, the collection of Dr. Erich Marx has been on permanent display there. The works leave the premises only on very special occasions – and this is one of them. Selected works from the Marx Collection will be shown at the Four Domes Pavilion – Museum of Contemporary Art, branch of the National Museum in Wrocław.
The guest exhibition will feature some 50 works, including pieces by foremost contemporary artists: Joseph Beuys, Anselm Kiefer, Robert Rauschenberg, Cy Twombly, and Andy Warhol. In particular, Warhol's iconic Multicolored Marilyn, Diamond Dust Shoes, and Camouflage alongside his portraits of Joseph Beuys and Erich Marx. Among works by artists of the younger generation, pieces by Wilhelm Sasnal and Zbigniew Rogalski take pride of place.
The exhibition showcases the unique collecting strategy realized over the decades by Erich Marx and the Hamburger Bahnhof Museum, an exemplary model of collaboration involving a private collector and a public museum. Erich Marx has placed his collection with the museum as a long-term deposit which has become the core of the museum's activity.
Erich Marx began his collecting adventure in the late 1960s. His first acquisitions were spontaneous, guided by intuition and personal aesthetic preferences. From the very beginning, however, he has been aware that building a significant collection is a lifelong pursuit demanding expertise, consistency, and a far-sighted vision. It also involves a good measure of perseverance, patience and diplomacy to finally acquired a coveted work. For years, he has collaborated with art critic and dealer Heiner Bastin who has been instrumental in forging the collector's personal contacts with artists, including Andy Warhol, Cy Twombly, and Joseph Beuys. These encounters, discussions, visits to artists' studios have given the collector's selections a new dimension and imbued the collection with new personal contexts.