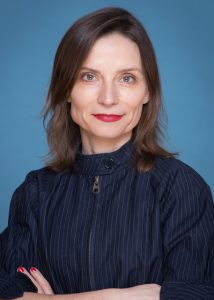 Iwona Dorota Bigos
Art historian and curator. She stuided history of art, culture studies and history at the Univeristy of Wrocław (Poland) and at the University of Bremen (Germany). She was the founder and director of Gdańsk City Gallery (2009–2015) and in 2017 the director of the Stadtgalerie in Kiel (Germany).
She is the author of over 20 individual and group exhibitions in Poland and abroad. As the director of Gdańsk City Gallery she organized two annual international festivals "Grassomania" and "Narrations" and she was the originator of Gdańsk Art Biennale.
She is the co-author of the international artistic events in public space "Kozanów – in search of wonder" in Wrocław (2016) and the first edition of interdisciplinary "Polenbegeisterungswelle. Polish topography of Berlin" in Berlin (2017).
She writes about contemporary art and curatorial practice.